Login
Log in if you have an account
Register
Having an account with us will allow you to check out faster in the future, store multiple addresses, view and track your orders in your account, and more.
Create an account
BYOG- Bring Your Own Gemstone for a Custom Piece
29 Jun 2021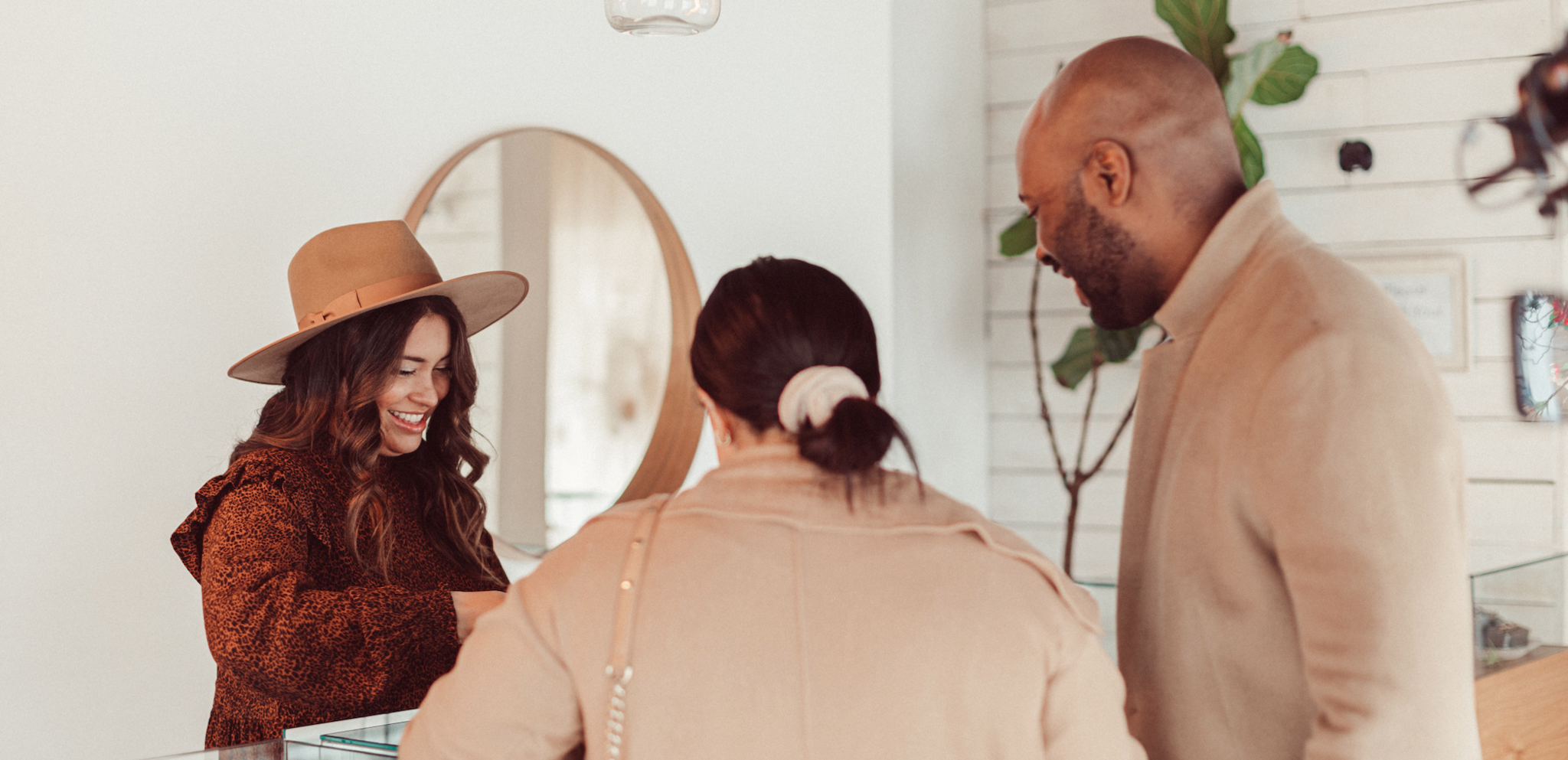 We get asked the question all the time, "Can you use diamonds or gemstones I already have to create a custom piece?". What's our answer? Absolutely!! If the custom process were a party, we'd say you're more than welcome to BYOG (bring your own gemstone). We love using our client's stones to create a one of a kind piece for them. We will walk through each step of the custom process when you want to BYOG as well as answer frequently asked questions. 
What Stones can I use in a Custom Piece?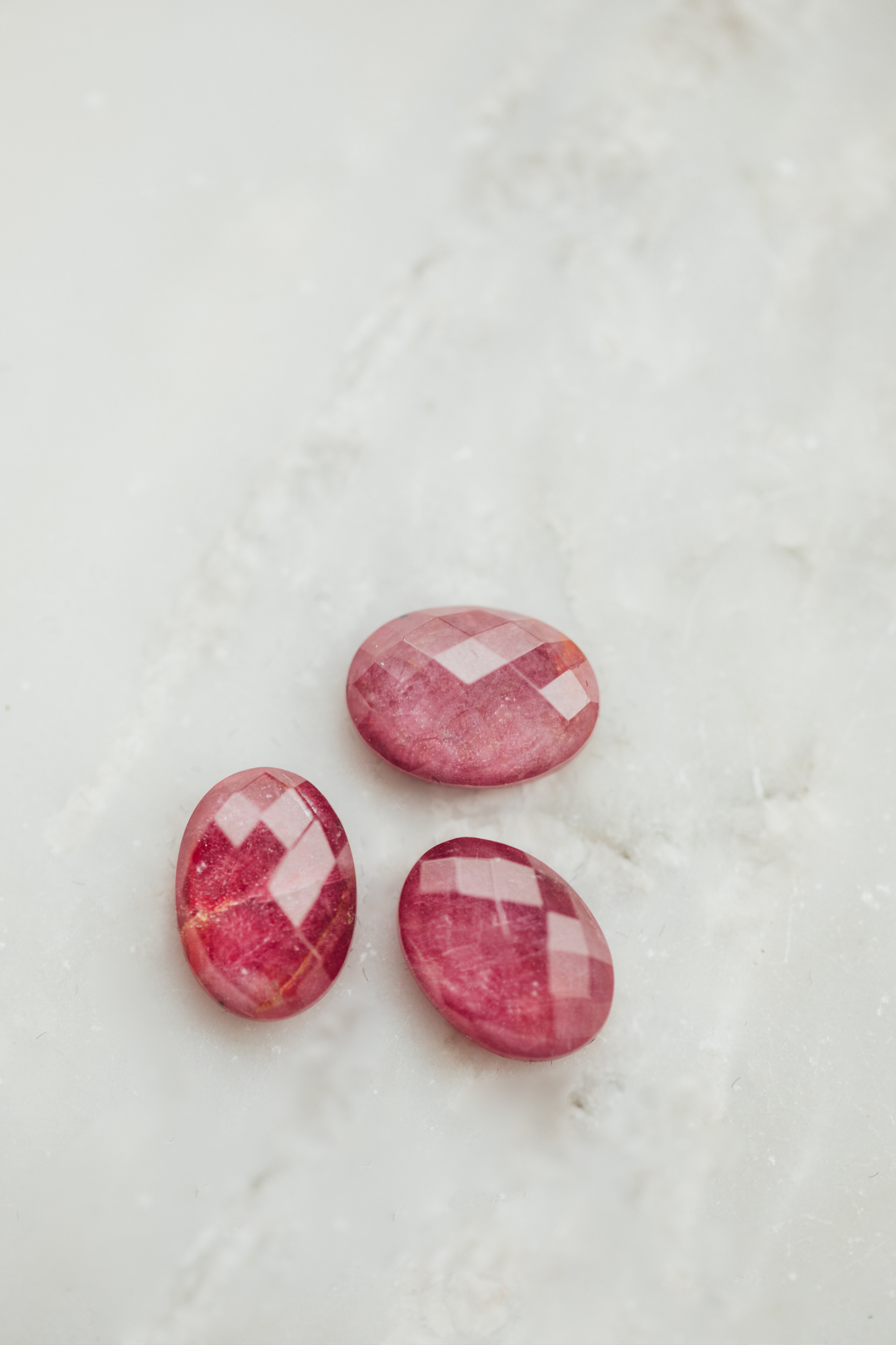 Before we jump into the custom process, let's make sure your gemstone or heirloom piece is a good contender for a custom design. Resetting a diamond or gemstone can be complicated, so we always want to ensure your stone is a good fit for the process and will have a long lifetime in its new setting. The best stone candidates for creating a custom piece are diamonds, sapphires, and rubies. These stones all are highly durable and aren't at much risk during the resetting process. We highly recommend having the gemstone you are hoping to use appraised before your appointment. If you already have the item appraised, bring this information with you. An appraisal is useful for us so that we can properly ensure the piece while we have it in our possession. Having a current appraisal for the items you would like to use is a great way to assess the integrity of the stone(s) prior to the setting process, and a step in the process we highly suggest taking!
Other gemstones aren't as durable and we can't always guarantee they will do well during the custom process. The Mohs Scale of Hardness ranks gemstones on a scale of 1-10, with a diamond scoring a 10 as the hardest known substance on Earth. We recommend against using gemstones with a hardness scoring of 8 or less for the highest level of durability necessary for an everyday wear piece. In some cases, we will use gemstones that are less durable, but we require a signed release of liability and cannot cover the piece under our warranty. No matter what stone you'd like to use, we will examine it before beginning the custom process to make sure it's a great candidate for a custom piece.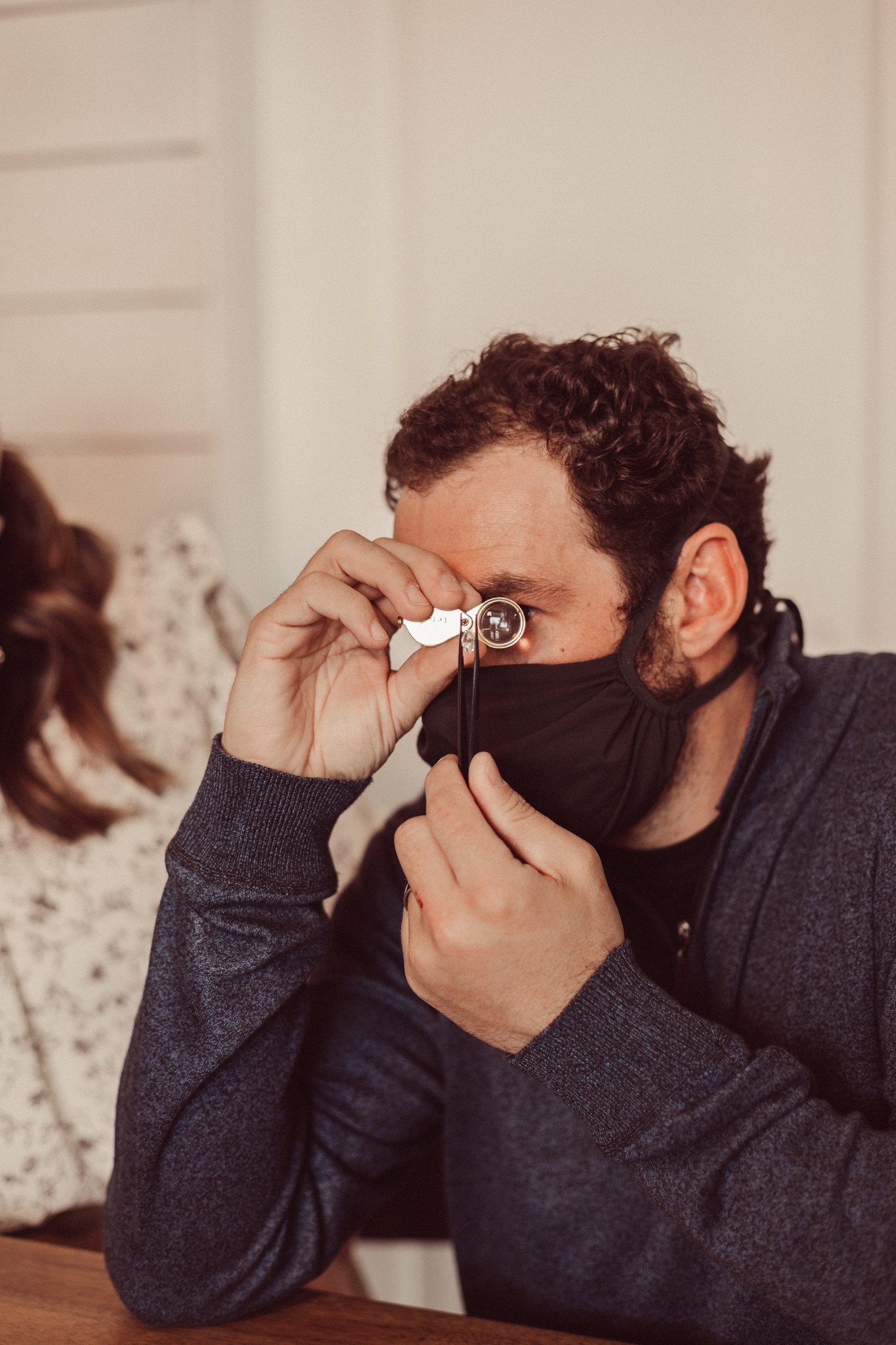 Custom Consultation
The first step in creating a custom piece with heirloom diamonds or existing gemstones is to meet with one of our custom designers for a complimentary custom consultation. These can be done either virtually, or in person at one of our Denver showrooms. Here is where you'll talk through your vision for a custom piece. Chat about things like design, budget, and style so we know exactly what you're looking for. Should you decide to move forward, you will pay an initial custom design deposit at this time (that goes toward the final purchase of your piece) to get started on stone sourcing and design.
Create the Sparkle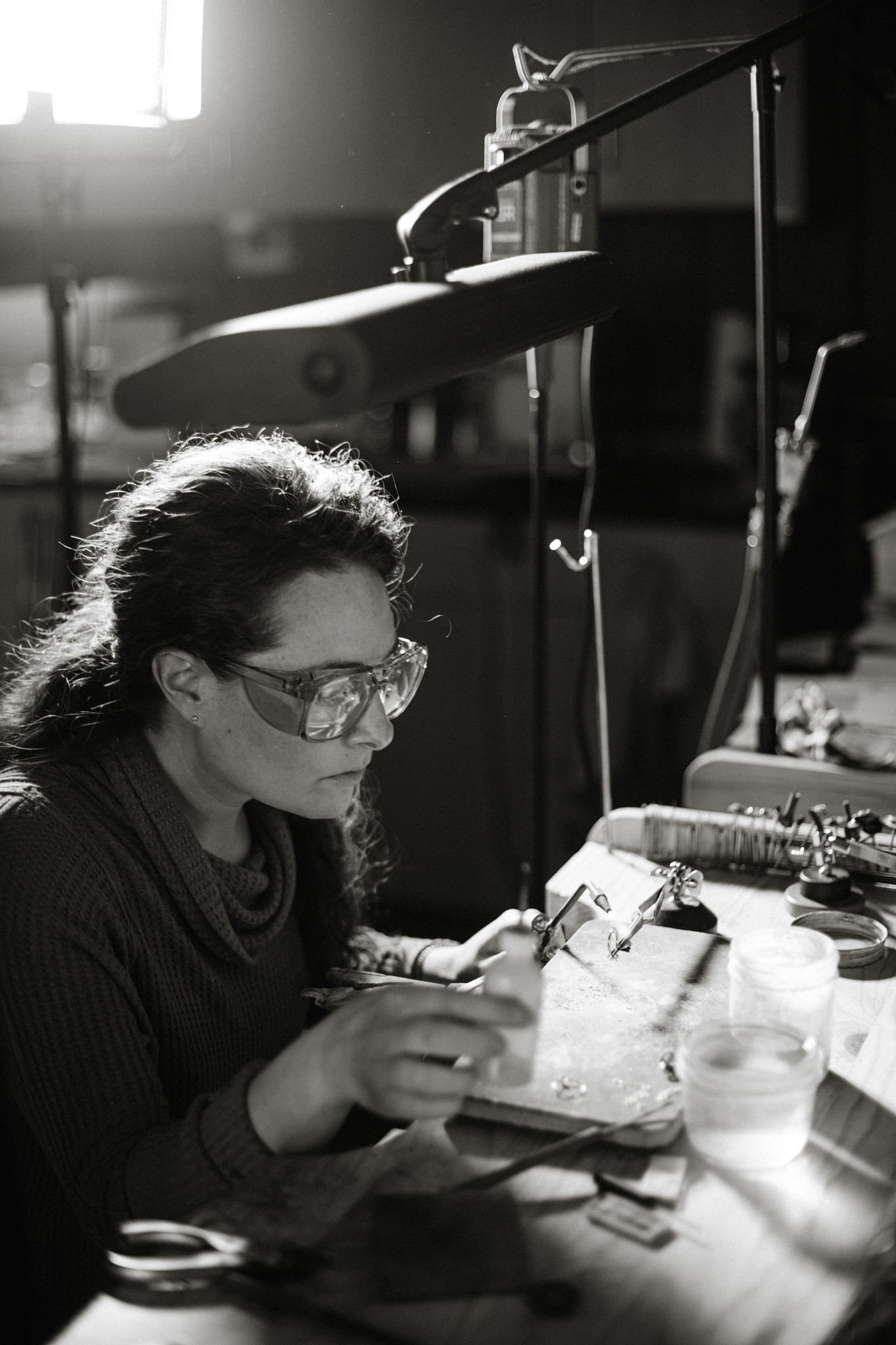 The process typically takes approximately 8-10 weeks from deposit to completion and will be dependent on a number of factors, including the time it takes to finalize the design. After your first custom consultation, your designer will get back to you with an initial design. After viewing this design and talking with your designer, you have the option to make three rounds of edits or changes to the design. This way we can make sure you are getting exactly what you want down to the nitty gritty details. You will be able to view 3D CAD rendering before approving your design and then we will take it from there to create your beauty!
Enjoy Your Custom Jewelry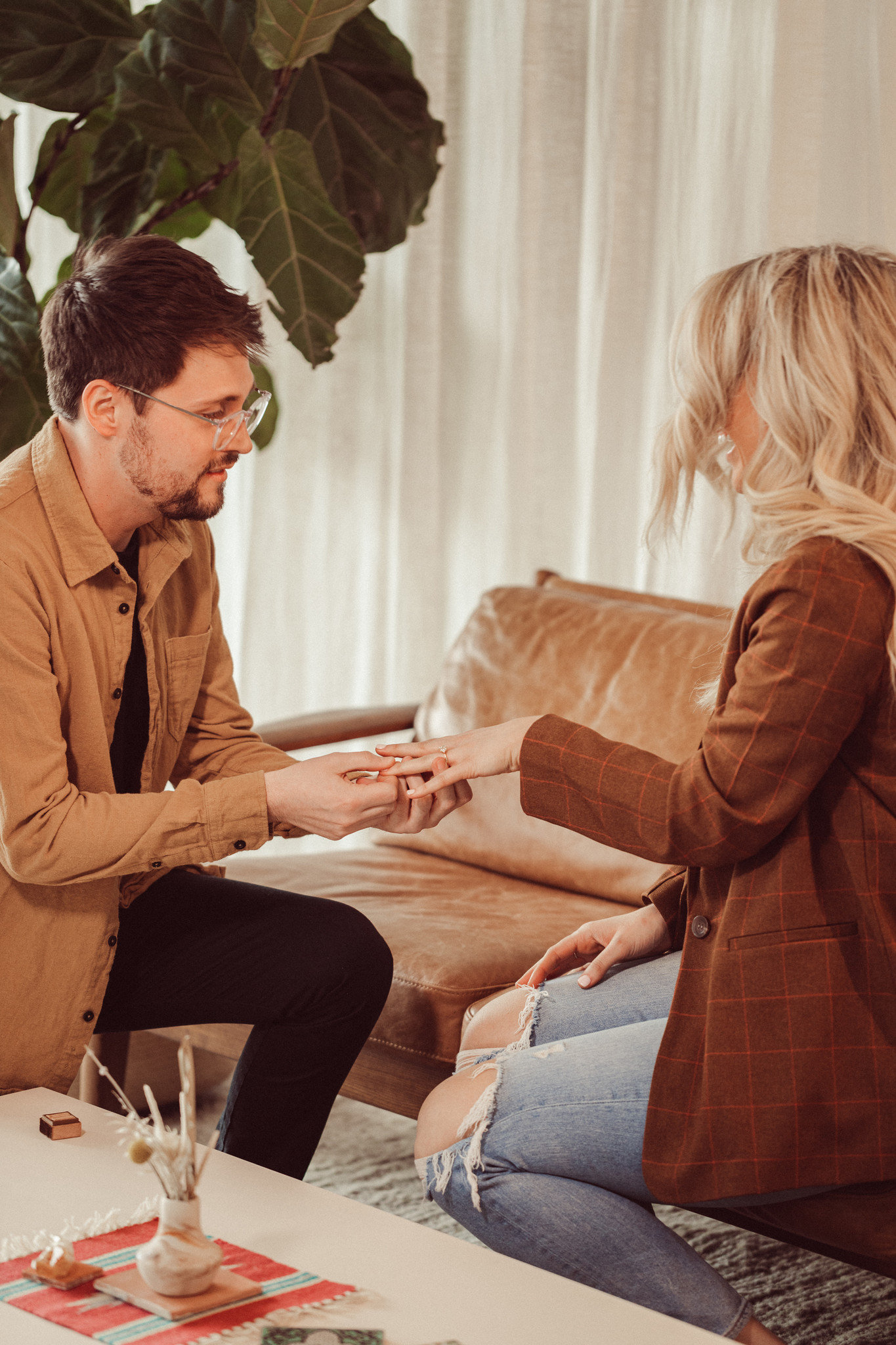 Hooray! Your custom piece is created. Now you can wear your one of a kind design knowing it was created just for you. Share your beautiful piece by tagging us on Instagram @sarahojewelry, or using the hashtag #SarahOCustom. Schedule your custom consultation to get started on your own BYOG custom design. If you don't have your own gemstone to use in a custom piece, no problem! We can source a gemstone for you to create your custom piece from the ground up. 
Leave a comment