Login
Log in if you have an account
Register
Having an account with us will allow you to check out faster in the future, store multiple addresses, view and track your orders in your account, and more.
Create an account
Necklace Stacking Guide
24 May 2021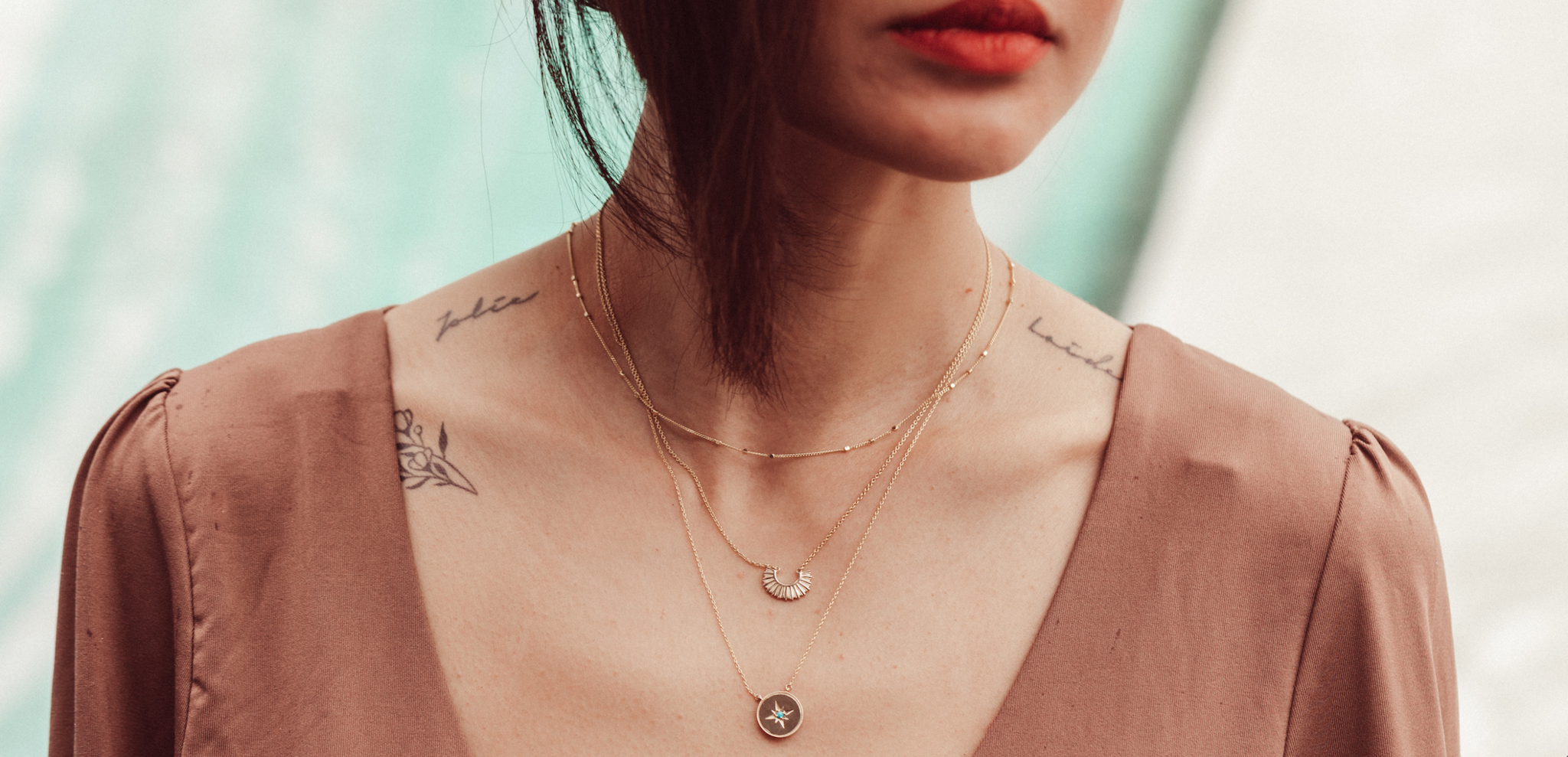 With the launch of our new Sentiment Collection, we can't stop thinking of dreamy necklace and chain stack combinations. We've created this guide to help you create your own stylish stacks with new pieces, your old favorites, or a mix of everything in between.  
Tips and Tricks: 
Although there are no rules when it comes to your personal fashion and sense of style, there are a few tips that might make it easier to start stacking your pieces. The first tip is to have necklaces of different lengths. Most chains come in lengths anywhere from 14- 20 inches. So you may want to stack one 16" chain with a longer 18" chain. This tip is especially useful when you're stacking necklaces with pendants. That way the pendant has enough room to hang without getting lost in your next piece.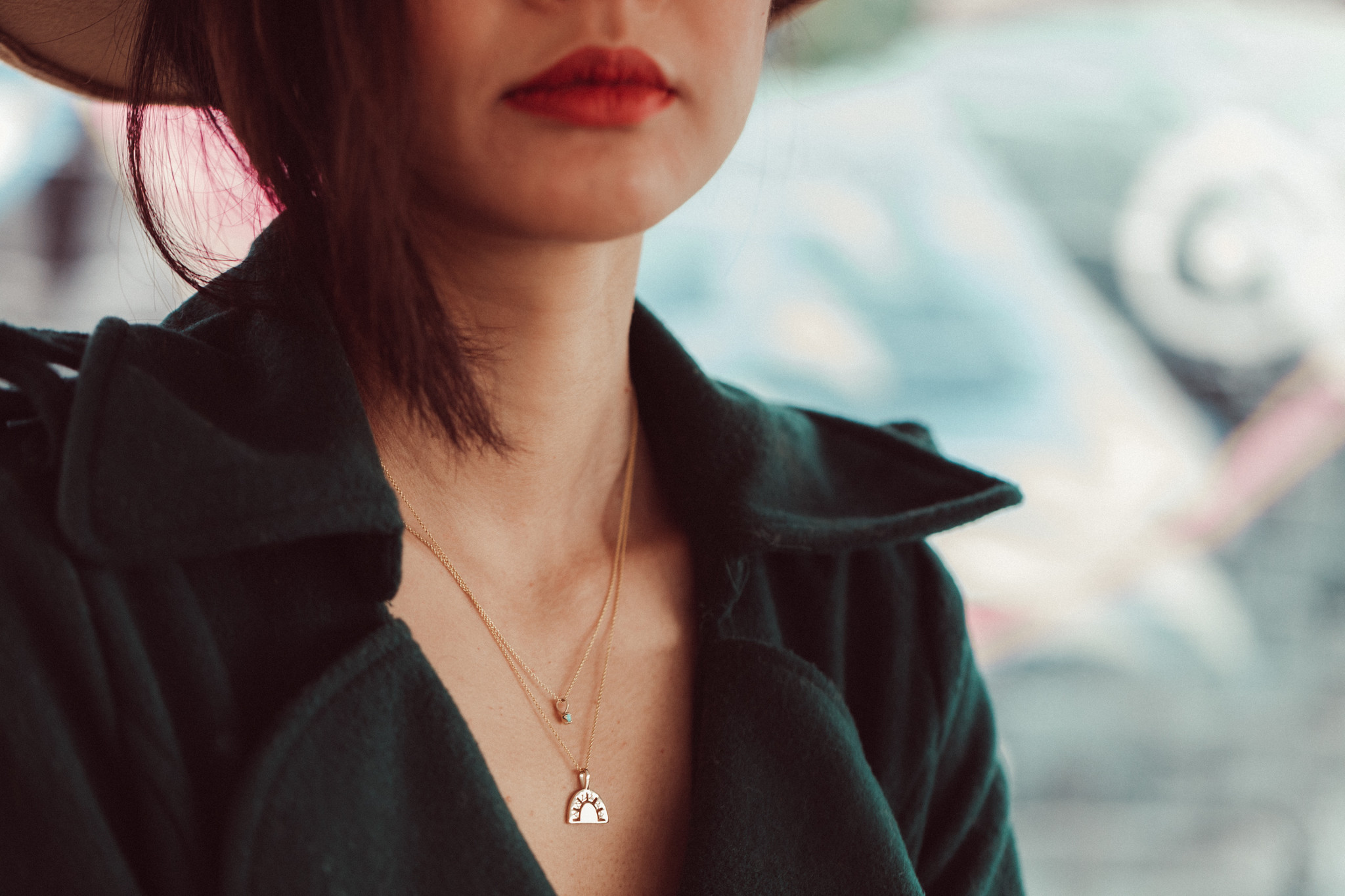 Pictured: The Stackable Gemstone Charm and the Radiance Pendant Necklace
Another tip to spice up your necklace stack is to use pieces with different types of chains. Using different types and shapes of links in a chain, different sizes, and different styles can create a more unique look for your stack. Using different textures and patterns makes this look pop.
The last tip is to choose one piece that will be the main focus of your stack. Whether that be a piece with a pendant, or a thicker more flashy chain. This way you can start with the statement piece, and then build your stack from there with different lengths and styles that will compliment it. Now, let's get stacking! 
Double Stack: 
Your first stacking option is the double stack. It's the simplest stacking option, but there are endless combinations to make it match your style. The first option is to stack a longer pendant necklace with a shorter chain. This look is timeless and creates a unique look without taking all the attention away from your beautiful pendant. You can also mix up the size and style of the solo chain for even more options. The second option is to reverse it of course! A shorter pendant necklace (or even a choker length one) paired with a longer chain. This look keeps the pendant as top priority and works for outfits with a higher neckline.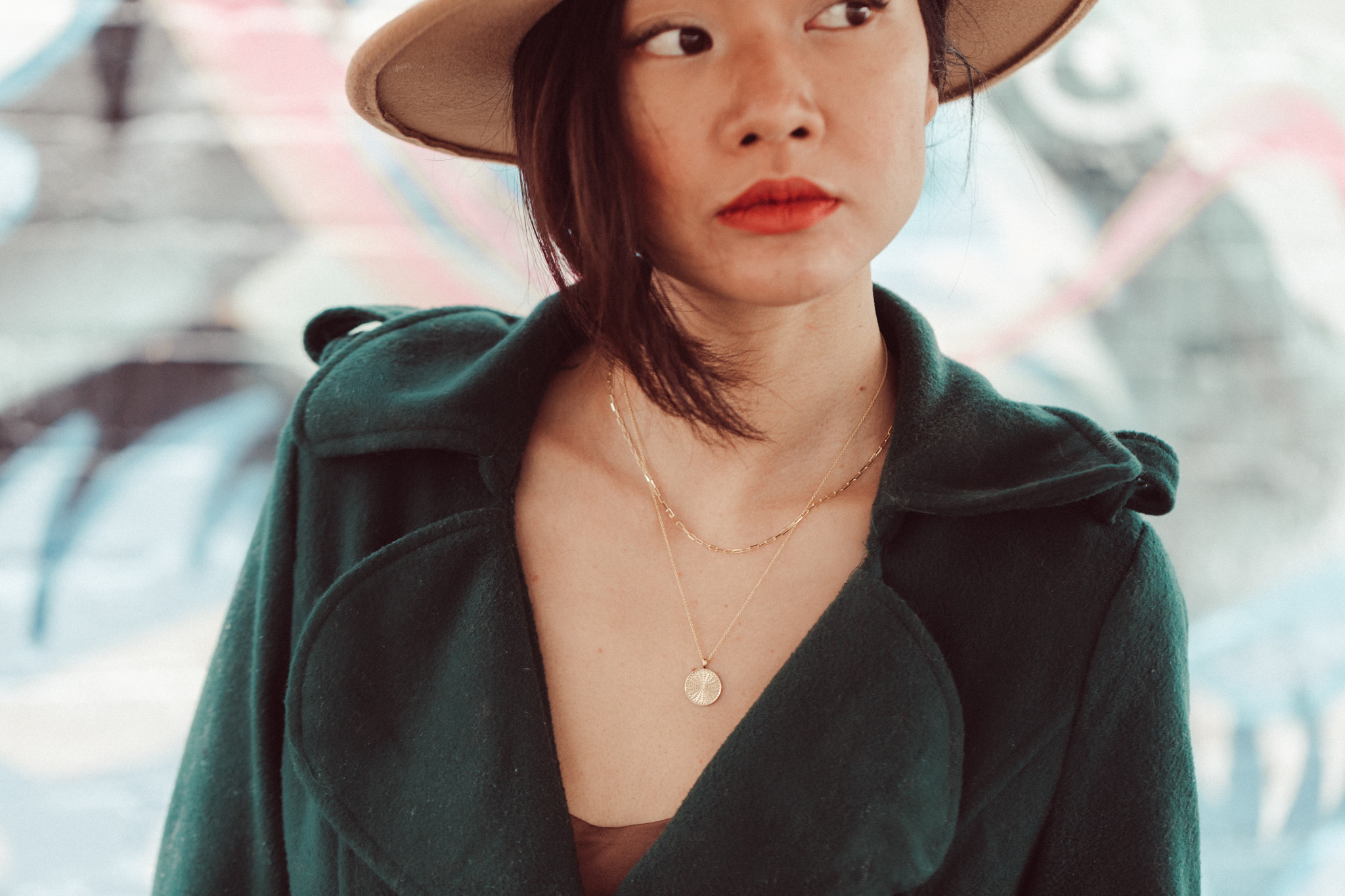 Pictured: The Paperclip Chain Necklace and the Ascent Pendant Necklace
Another stylish option is matching two pendants. One on a shorter chain and one on a longer one. Stack similar pendant shapes or totally different ones for a standout look. This stack will add beautiful details to your outfit.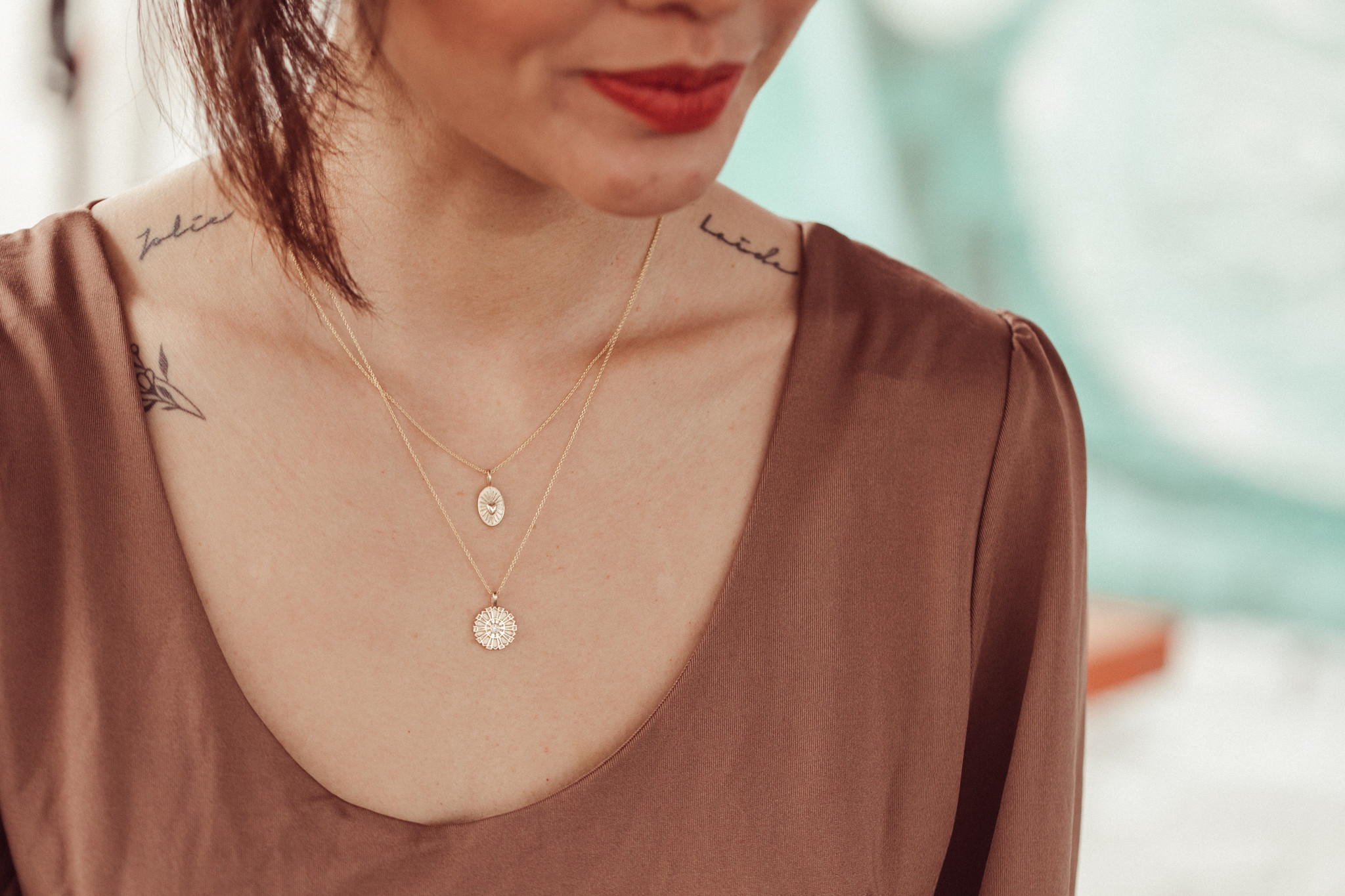 Pictured: The Soul Pendant Necklace and the Evermore Pendant Necklace
Triple Stack: 
The triple stack may seem intimidating but with the right pieces, it can fit your style and be easy to do. This is a great example of when starting with your statement piece can be very helpful. So pick either your pendant necklace or thickest chain and start there. A pendant like the Beacon Necklace, and a chain like the triple saturn cube chain would work well together. Now see if you need pieces to fill in your stack above or below the necklace. Then fill in the blank spots with necklaces that go with the style of your statement piece, but won't steal center stage. Boom! Easy as that, you've got a triple stack!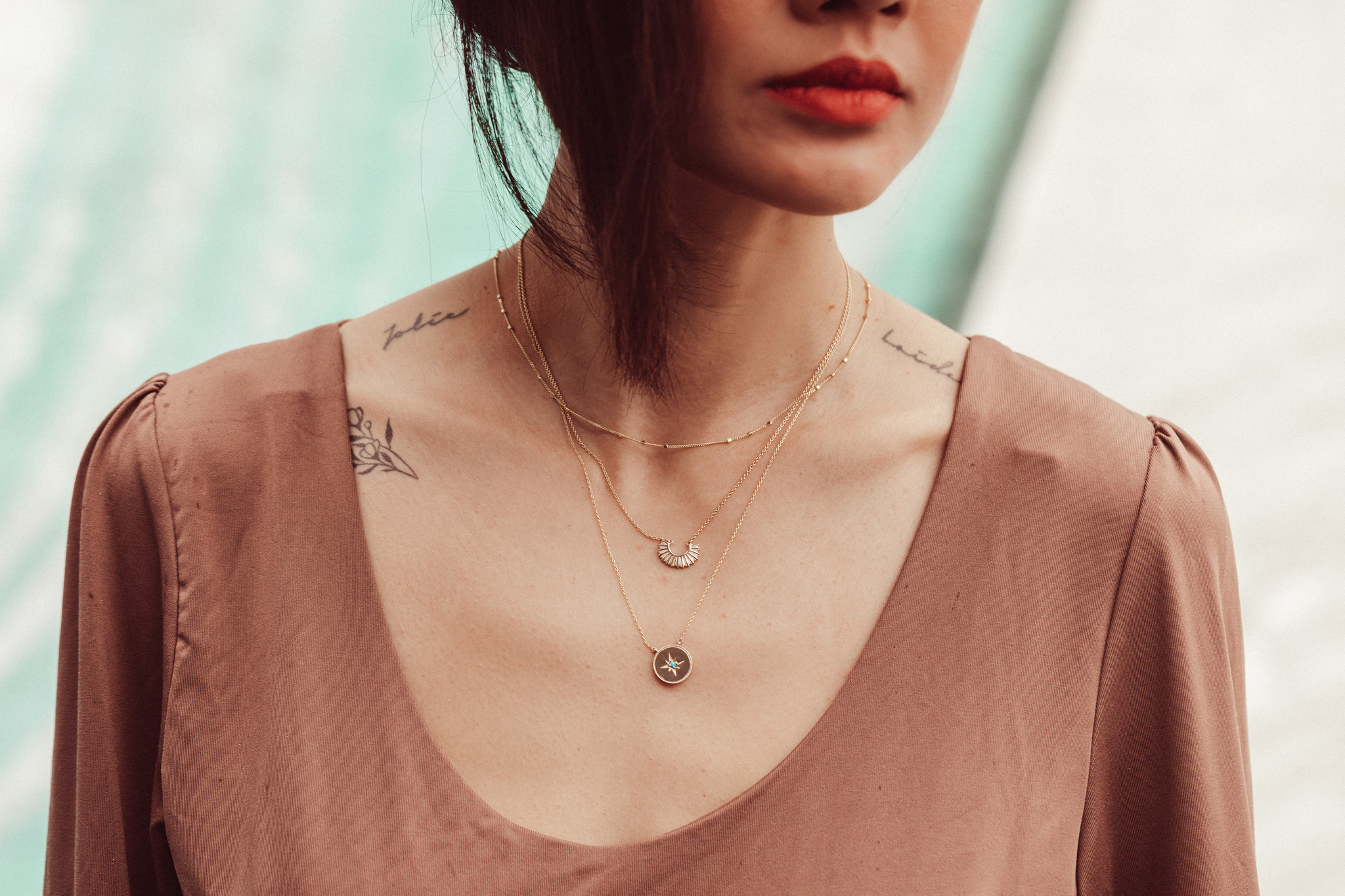 Pictured: The Triple Saturn Cube Chain, The Dissent Pendant Necklace, and the Beacon Pendant Necklace
If you want to stack multiple pendant pieces, have your shortest and longest piece with pendants, and the middle one be a chain. This way both pendants get the attention they deserve, and have the space they need. You can also stack depending on the size of the pendant. You could have them going from smallest to largest, top to bottom, like the Beloved necklace at the bottom, and the soul necklace at the top. Or have the largest pendant in the middle for a bold look, like the Ascent necklace. 
Chain Stack: 
Another stacking option is of course to have no pendants, and only stack chains. This look is popular for summer and pairs perfectly with low neck tops or undone top buttons with a pop of chains peaking through. When it comes to chain stacks, the sky's the limit. Mixing different types of chains is especially fun for these stacks to create dimension. Try adding chunky chains like the paper clip chain, with thin chain links like the triple saturn cube chain, plus a classic piece like the valentino chain for such a fun look. Again, using different lengths is a great way to ensure your chains lay comfortably and stack without losing their individual style.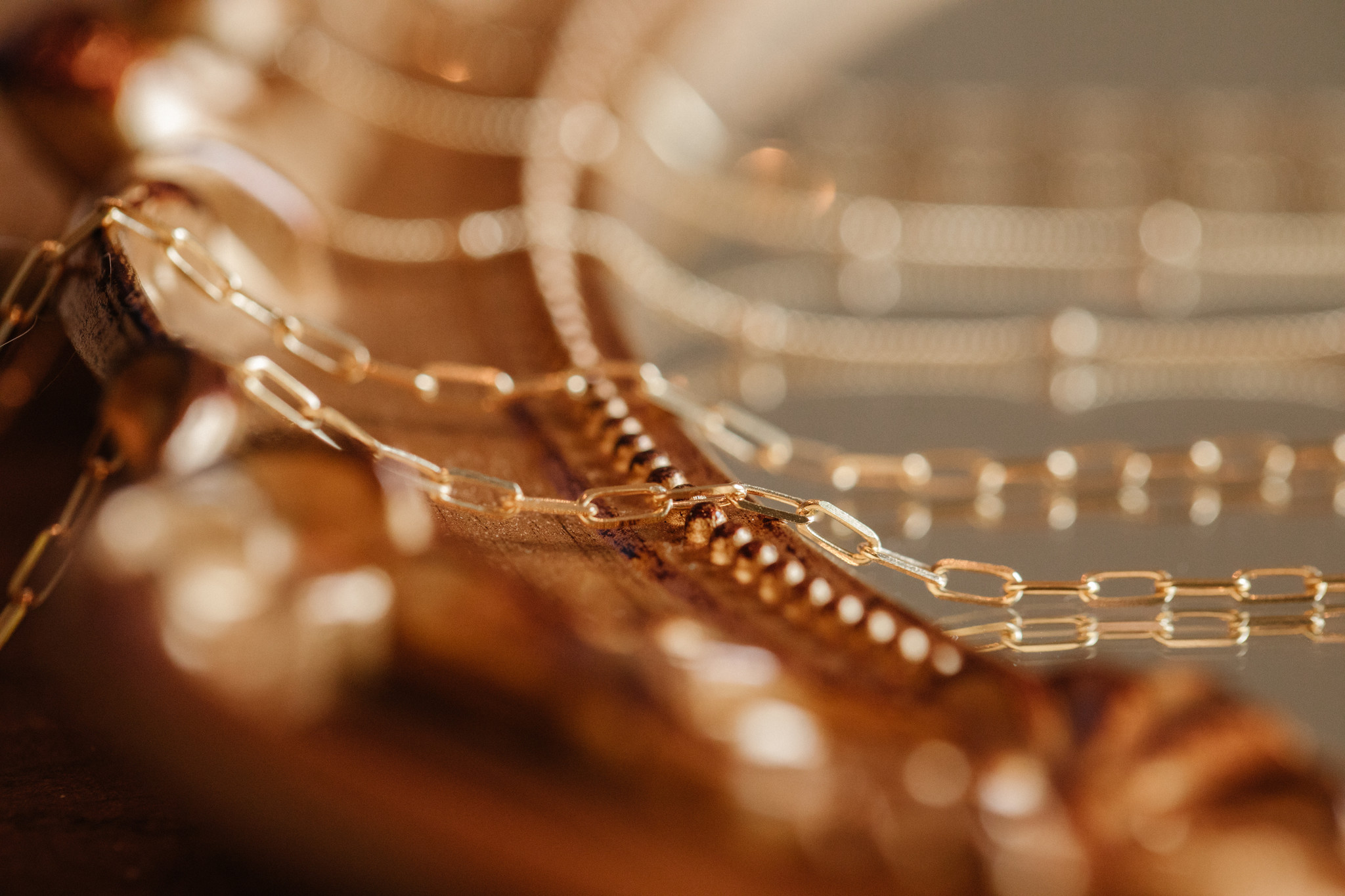 We hope this necklace stacking guide was the perfect first stop on your stacking journey. Use our tips and tricks, but don't be afraid to try new looks and experiment with your unique pieces. As long as it makes you feel good, then it looks good too! If you need more pieces to add to your collection, see our new Sentiment collection, full of pendants and featured chains that pair perfectly. Happy stacking!
Leave a comment