EXTENDED: 25% off Last Chance Jewelry thru 6/14
Login
Log in if you have an account
Register
Having an account with us will allow you to check out faster in the future, store multiple addresses, view and track your orders in your account, and more.
Create an account
The Story of the Heritage Collection
23 Apr 2021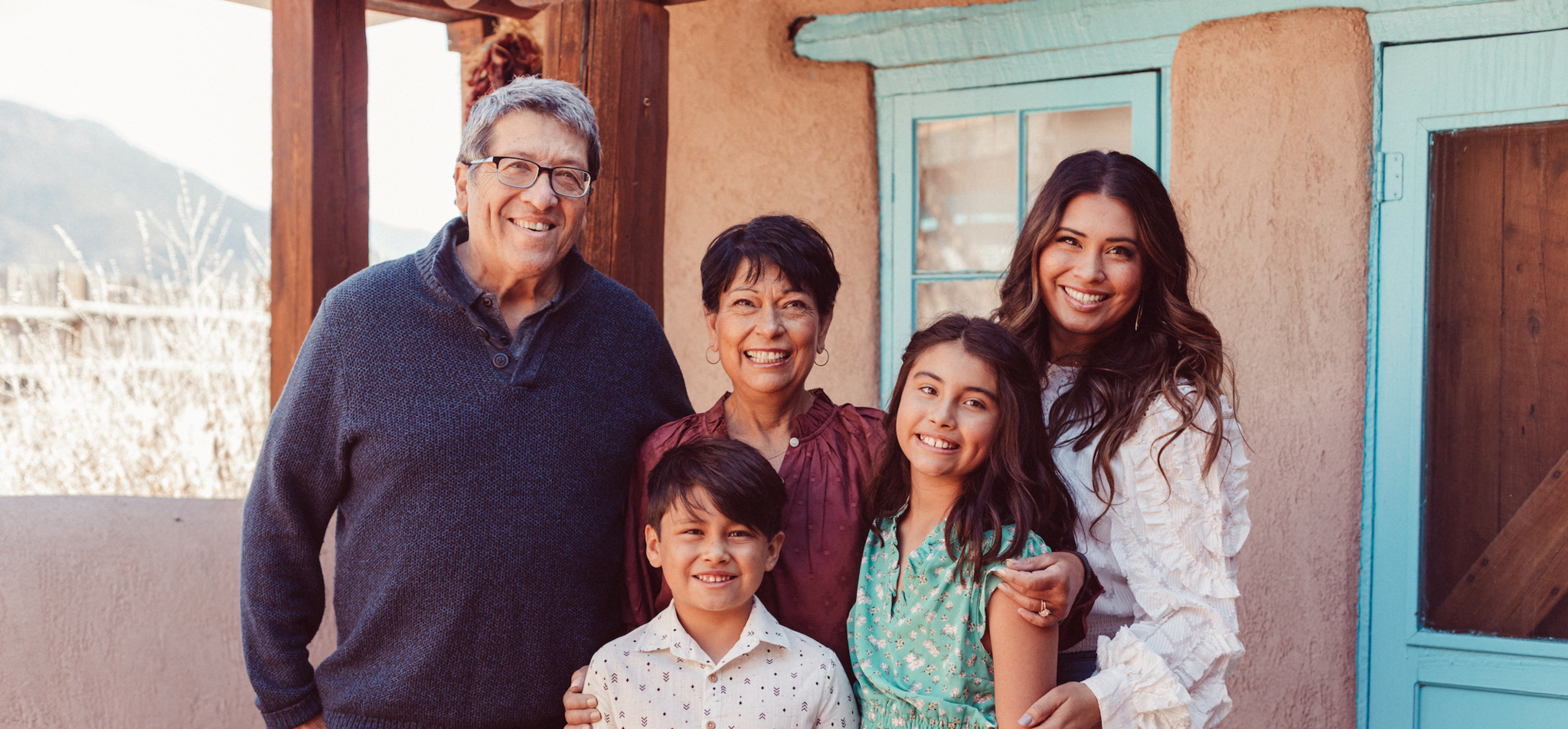 Although Sarah O. has been in business for years, I've never truly shared my history and how this company came to be. I not only wanted to share my story, but I also wanted to create something that was the embodiment of my history so that I could share it with my loved ones and those who love my business. The Heritage Collection was inspired by my roots, my family, and my path to the creation of Sarah O. My hope for this collection is that by sharing pieces of my heritage, I can inspire others to embrace theirs. 
The process of creating this collection was full of joy and happy nostalgia, but most importantly, connection. I am deeply connected to and involved with my family, who are the source of inspiration for the Heritage Collection. Just like so many other families, our traditions and memories are some of our greatest joys. It's because of my close relationship with my family that I have stayed in touch with my heritage. It is inspired by the unique textures and patterns of New Mexico where my roots began and celebrates the rich history of where we came from, while also inspiring our dreams for the future and every special moment in between.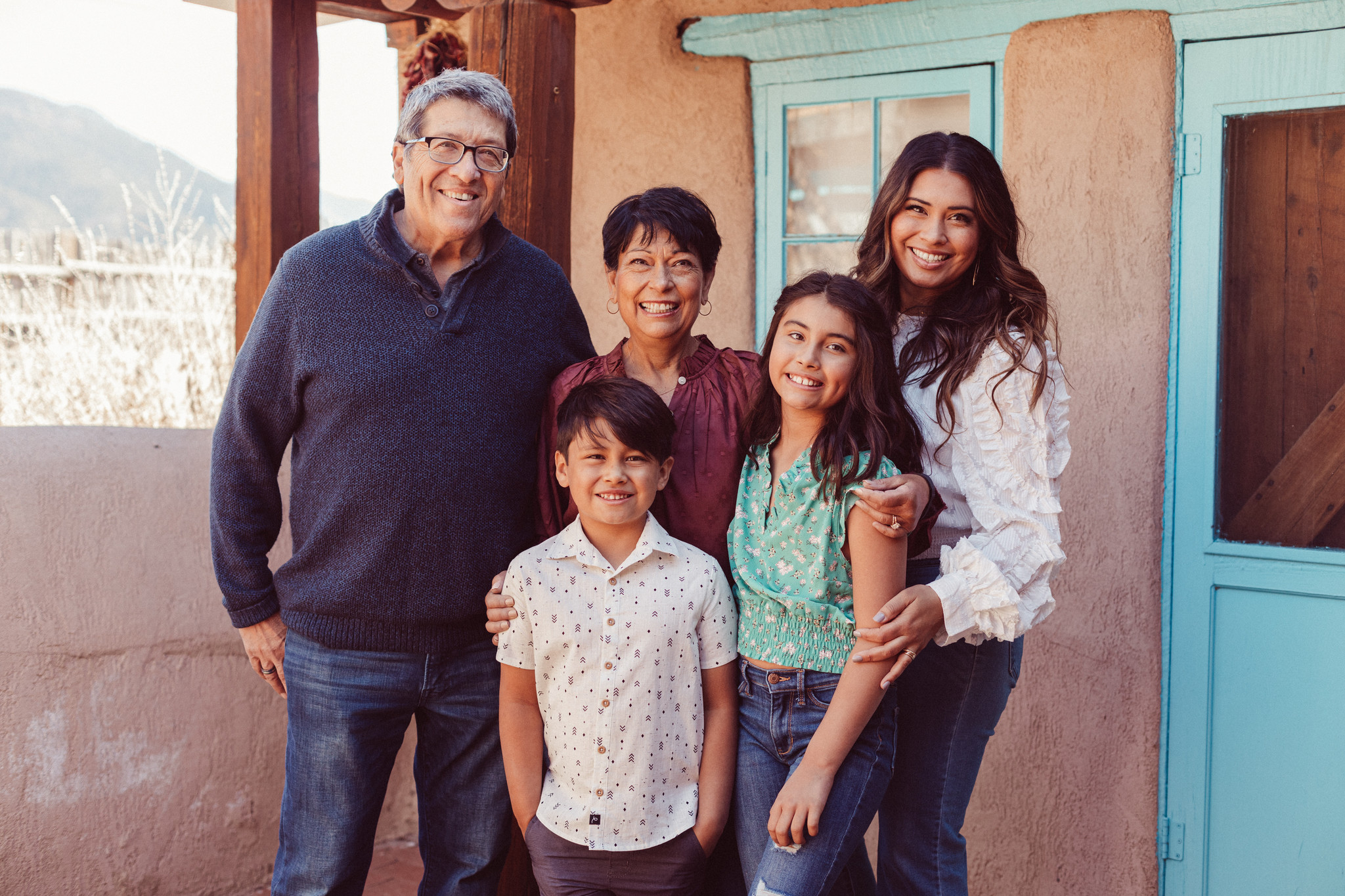 The story of this collection reaches back to my grandparents, Ralph & Dominga Flores, who grew up tending the farmlands of New Mexico. Their entrepreneurial spirit kept them going until they could have a farm of their own; sustained by the values of hard work, family-first, and passion to help others. They birthed the beginning of a family lineage that would carry on their entrepreneurial lifestyle. Although my grandparents were successful in their family business, the thing we remember most is how they created a family like environment with the people they worked with. This could be felt in the meals they made and shared with their employees on a daily basis.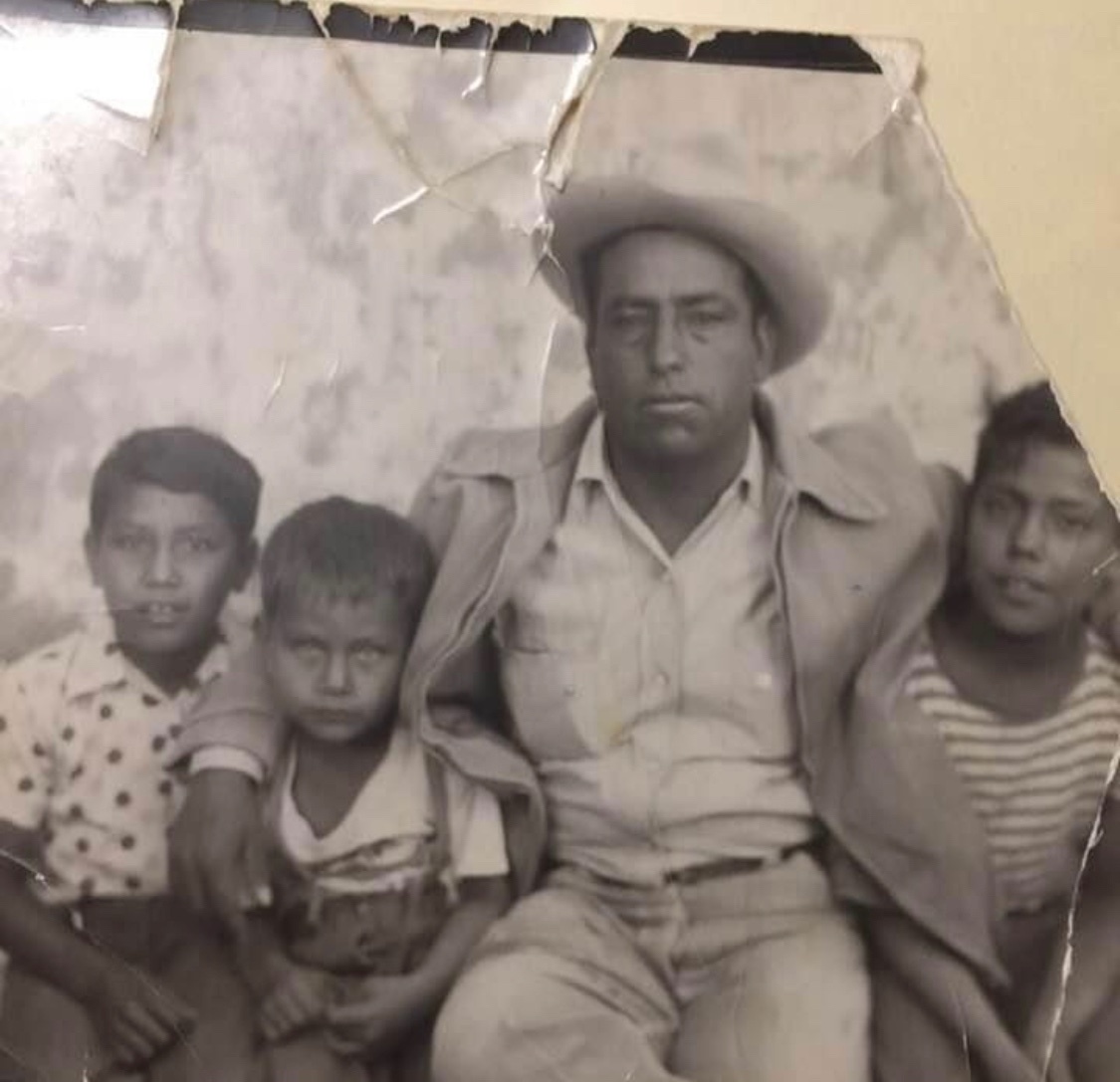 These principles would be passed down through generations and ultimately shape the values that we live by today at Sarah O. Jewelry, which was born out of a desire to create a space where everyone feels included, loved, and celebrated. At Sarah O., we are proud of not only the environment we provide for our customers but also the love and respect we have for each other as a team. Everyone plays a role and this is felt in each new piece created and collection shared.
The Heritage Collection is a nod to the far-reaching roots of our story, to the values of passion and hope for the road ahead. It is an example of using your past to inspire your future.  This collection is close to my heart because it's not only my life on display, but also the history of generations before me and those to come. Each piece is designed and named with intention and purpose. I am so excited to share not only this collection with you, but also the story of my heritage and of my life. 
Family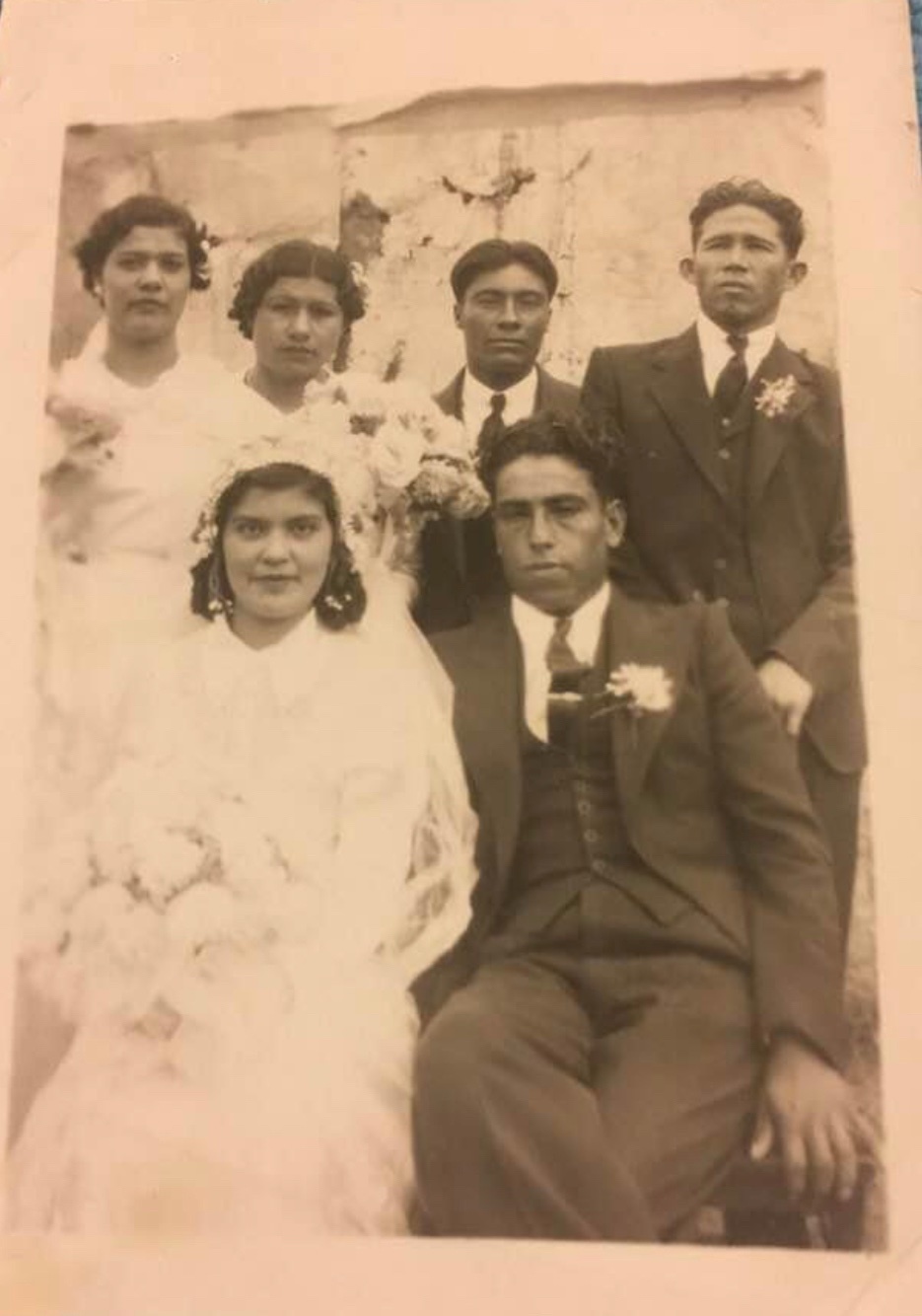 My family is an obvious contribution to the inspiration of the Heritage Collection, so what better way to honor them than to design pieces named after them. The Rita and The Ella are both named after my great grandmothers on my father's side of the family. The Luisa and The Geneva are named after my great grandmothers on my mother's side. Although I only knew them when I was very young, I love hearing stories about them from my family and looking at old photos of them.  
Lastly, there is a ring in the collection named after my mom, Maria. My mom is the person who really started my love for jewelry. She opened a jewelry store in Albuquerque named Ooh Aah Jewelry. I helped out by working in the store after school and soon I began to learn the ins and outs of the jewelry industry. My mom is the reason for my success today. Seeing my mom open her own business and connect to her community in a new way showed me that I could do the same thing. I am so happy I got to show her my love and admiration by naming this beautiful ring after her.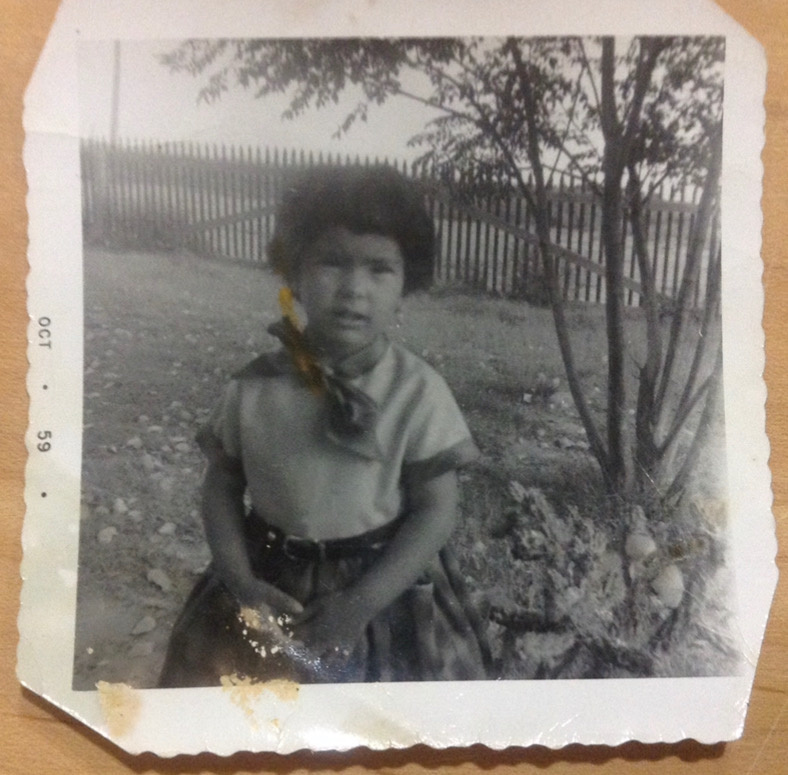 New Mexico
I was born and raised in New Mexico and its endless source of inspiration fueled the creation and design of this collection. There are so many beautiful parts of New Mexico that I hold close to my heart, but I picked just a few of them as pillars of the Heritage Collection.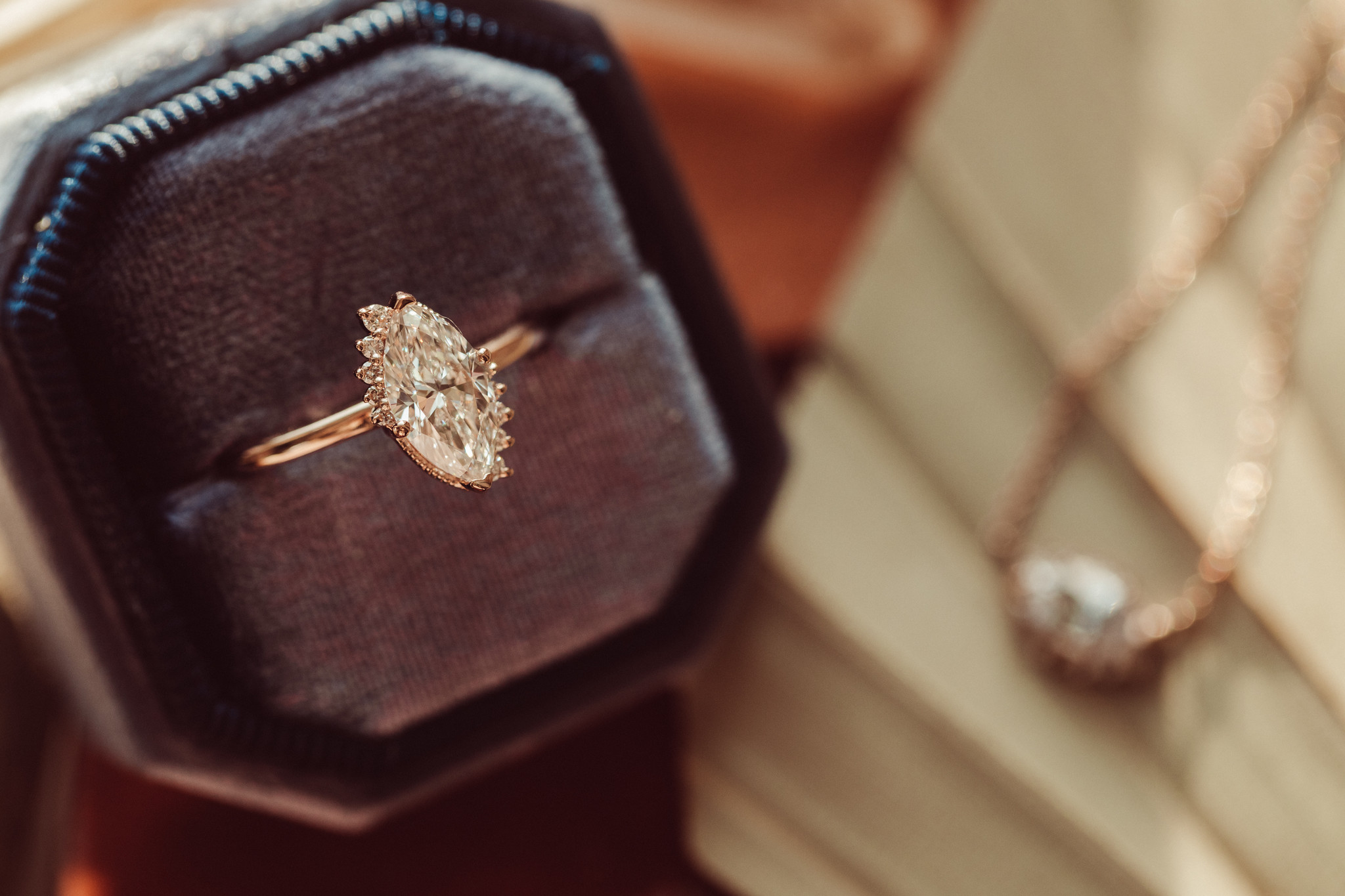 Several pieces are named Sage, because of the beautiful sage plants that flourish naturally in New Mexico. While it is beautiful, it's also deeply ingrained in New Mexico traditions. Sage is often burned for traditional ceremonies, and also can be used by anyone who wants to cleanse their space and promote positivity.  
The pieces in the Heritage Collection named "Rio", are named after the Rio Grande river that runs through New Mexico. This beautiful, twisting river serves as a lifesource for the landscape. The Rio Grande runs through Albuquerque, my home town, and I loved to see the brightly colored hot air balloons rise over the river every year.  
Frida Kahlo's art is displayed all over New Mexico because of her Mexican heritage. She is widely admired for her art and for being a latina woman who blazed the trails for future female artists. Her colorful artwork is reminiscent of the vibrant streets of New Mexico. I loved naming The Frida ring after her because of her connection to my latin heritage.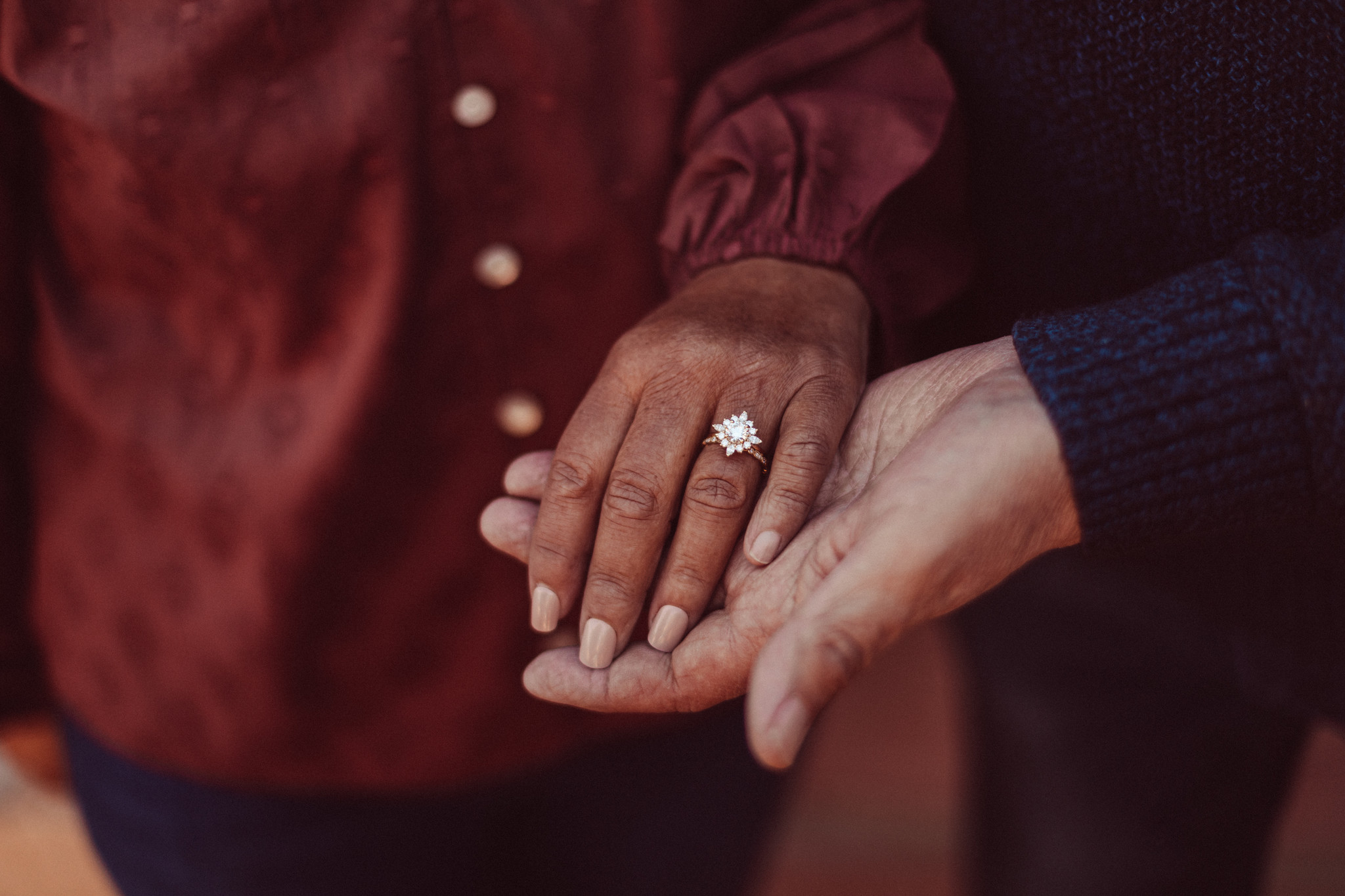 The New Mexican flag showcases a bold symbol with an intricate design coming to four points. This is the Zia symbol, and it inspired a stunning engagement ring in the Heritage Collection with a similarly bold shape. This symbol's four points represent the four seasons, four times of day (morning, afternoon, evening, and night), the four cardinal directions, and the four phases of life (childhood, youth, adulthood, and old age). The Zia also represents the sun, and it was created by the Zia people, a native tribe in New Mexico.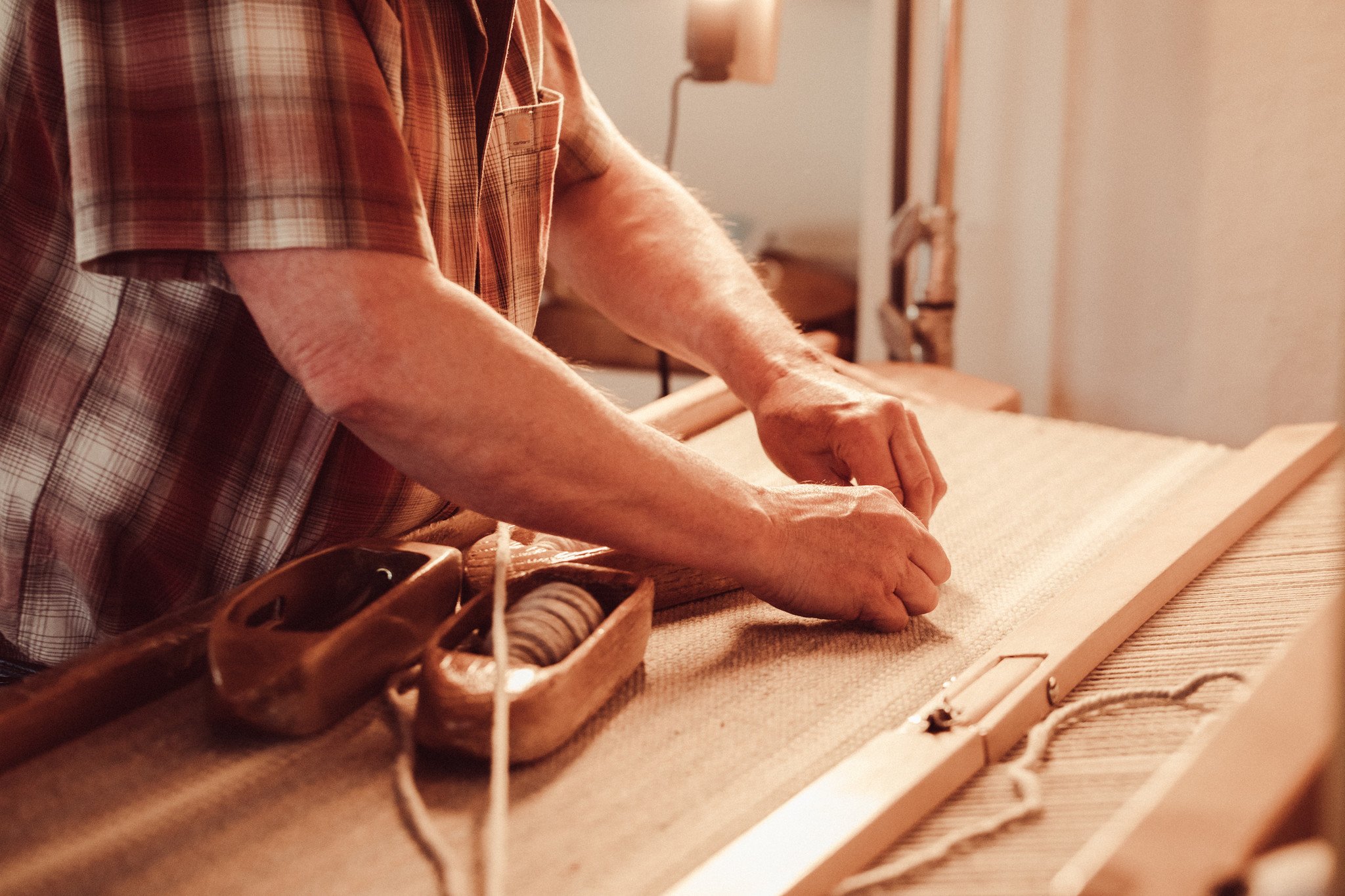 Chimayo is located just outside of Santa Fe, and it is a beautiful place filled with character. My husband's family has been creating traditional weavings in Chimayo for generations at the Ortega's Weaving Shop. Their livelihood is rooted in tradition and history, which is why it is still so well known today. These beautiful textures and patterns used in traditional weaving heavily influenced the Heritage Collection. It is a beautiful part of New Mexican heritage that along with several other things, keeps art as a center point of tradition.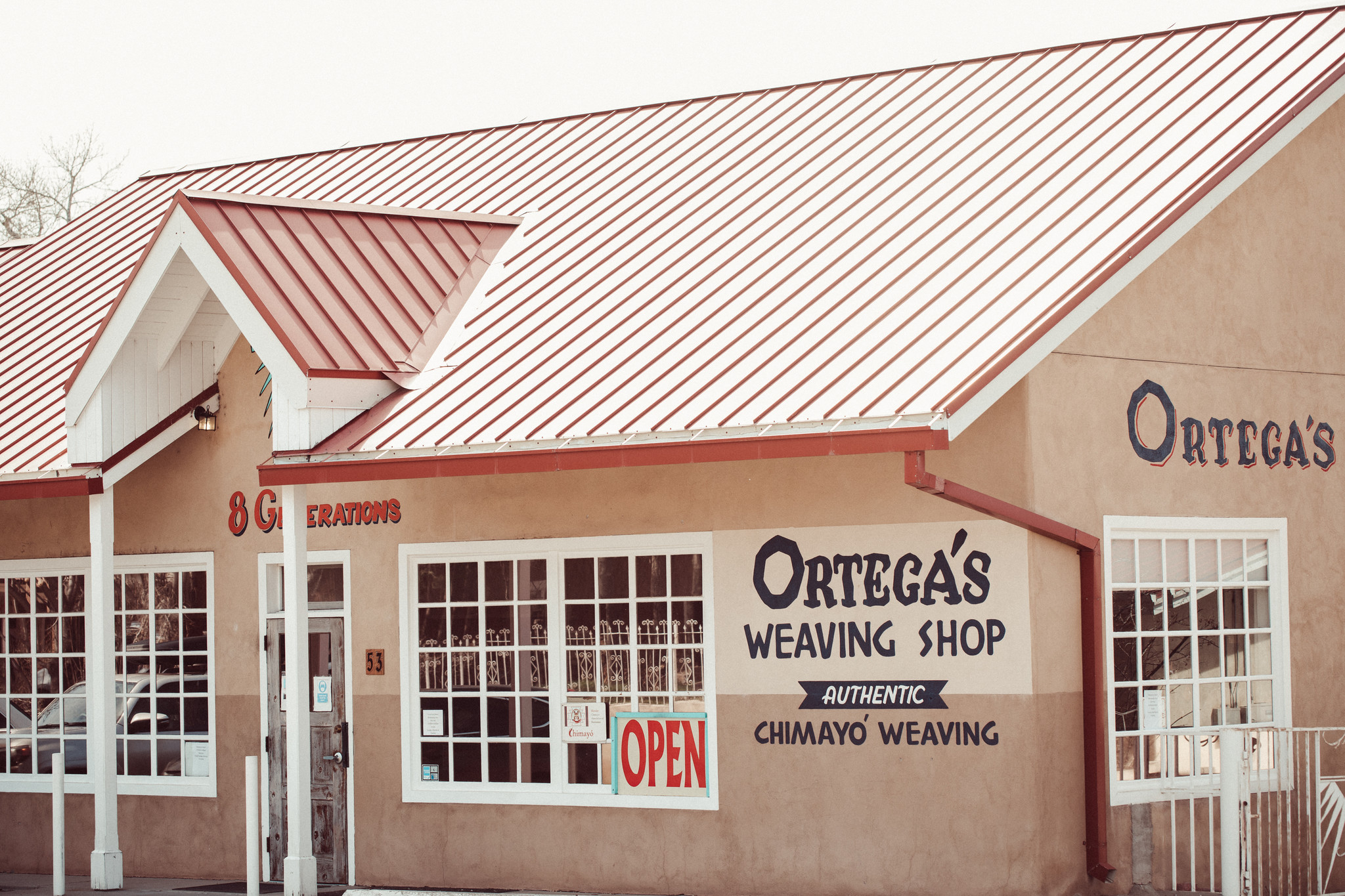 There is a mountain range that runs through central New Mexico called the Sandia Mountains. When the sun hits these mountains they turn a beautiful blushing pink. This dreamy color inspired the name Sandia because it means watermelon in Spanish. These mountains make a beautiful backdrop in the memories of my childhood. Their glow and wonder inspired the Sandia designs in the new collection.   
Latina Heritage 
There are three pieces in the Heritage Collection that have Spanish names. The first is The Luz, which means light. Although it's a simple name, the sunlight and warm desert landscape of New Mexico are a joyful part of the communities there. The next Spanish named piece is the Feliz, which means happy. This name is purely referring to the happy memories of childhood I have growing up in New Mexico. It encompasses the joy that came from creating this collection and being able to honor my heritage in such a beautiful way. Lastly, there's The Luna, which means moon. The moon has always served as a source of inspiration for my jewelry, but I wanted to specifically include it in this collection because of all the nights I spent with my family eating great food, laughing, and enjoying each other's company. The moon over the New Mexico sky is a beautiful sight I feel lucky to have known so well.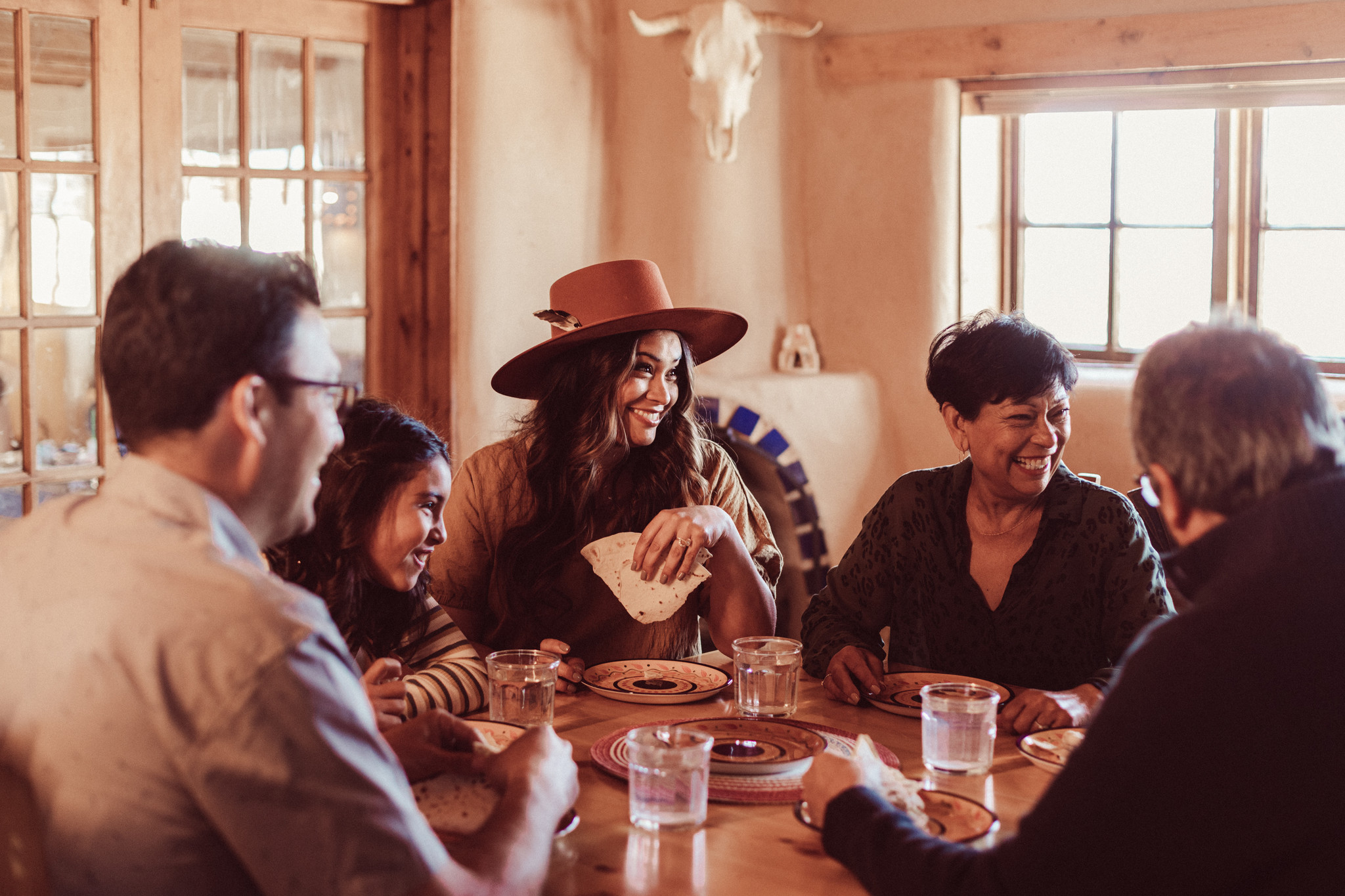 The Heritage collection is not only the most diverse collection thus far, but it is also the most personal collection to me. I am thrilled to be able to share these designs with you so that you may wear a piece of my heritage and be reminded to embrace your own. Where we come from and the generations before us are the most powerful connections we have, whether it's the family you're born into, or the family you create yourself. I'm honored to know and be so connected to my heritage, but even if you don't know your own roots, you can begin to plant the seed for generations to come. 
Shop the Heritage Collection now, or schedule a shopping appointment to see these designs at one of our locations in Denver. 
Leave a comment